English
Nederlands
Original house build for the skating lake
The skating house is build in 1910.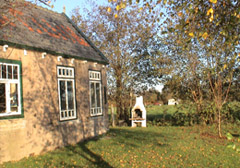 The skating lake opened in 1904 geopend. The cost for buying the ground was paid with interest-free shares and the sales of the soil from digging the lake. In 1954 they started working on a plan to build a lightning installation along the eastern edge. De skating lake has been in use until 1968.
Your stay in the house

Today carp fishers can use the house for shelter and to pass the night.
At the attic you can find three beds, but you are free to sleep outdoor to be closer to your gear.
<tariff plan>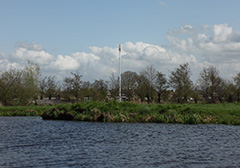 There is no electric power availaible, but in 2015 we plan to build a solar system to provide energy for a frigurator and lightning. The small kitchen is equipped with a double gas burner and a jerrycan for drinking water. A good 3G internet connection is possible, thanks to a mobile phone pole at only 280m distance from the Carp Pit.
Het huisje van de "Oude IJsbaan"
Het "Oude IJsbaan" huisje is gebouwd in 1910.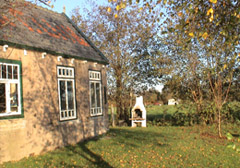 De ijsbaan is in 1904 geopend. De kosten van de aankoop van de grond werd vergoed door het uitgeven van renteloze aandelen en de verkoop van de uitgegraven veengrond. In 1954 werd het plan uitgewerkt voor het installeren van verlichting vanaf de kade. De ijsbaan is in gebruik gebleven tot 1968.
Uw verblijf in het huisje

Vandaag de dag kunt u als visser gebruik maken van het huisje.
De zolder is op eenvoudige wijze met drie 1 persoons bedden geschikt gemaakt om te overnachten.
<tarieven>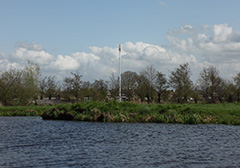 Er is geen 230V aanwezig, dus zorg dat uw tandenborstel goed is opgeladen. Er is een klein keukentje met een tweepit gasstel en drinkwater uit een tank. Goed 3G internet contact met de buitenwereld is mogelijk dankzij een GSM/3G mast op slechts 280m afstand van de Karperput.